Welcome to CHEER,

On behalf of all of us at CHEER, it is my privilege and pleasure to welcome you. CHEER is your local community service organization dedicated to promoting healthy and active lifestyles for all mature residents throughout Sussex County. Our programs and services are as diverse as our members and the people we serve. Our goal is to provide life-enriching experiences for each person we are fortunate enough to associate with. CHEER is here for you.

As you consider your new CHEER membership, or renewing a membership, please take time to learn about all the programs and services that become available to you as a member of the CHEER family. CHEER senior activity centers are located throughout Sussex County. They provide locally prepared meals and opportunities to participate in a wide range of activities including crafts, games, educational programs, health and fitness programs, entertainment, and local travel. In more recent times, we have expanded our offerings to provide more virtual online activities and alternative meal services. Most of all, CHEER senior activity centers provide fun. We are here to serve you and are always looking for new and exciting ways to better meet and exceed your expectations.

Whether you come through the doors of our centers five days a week, participate in our online programs, grab a curbside lunch, or enjoy an outdoor concert at one of our locations, there is something for everyone at CHEER. Your annual CHEER membership opens all of these doors and more.

Couldn't we all use a little more CHEER in our lives?

I appreciate your consideration and we will be grateful to have you as a member of our CHEER family.

Sincerely,
Beckett Wheatley,
CEO, CHEER, Inc.
Membership Benefits Times Seven Plus One
For a single $30 annual membership fee, CHEER's friendly Activity Centers offer numerous opportunities for older adults to stay healthy and active. Members can enjoy exercise programs, support groups, craft classes, health seminars, concerts, games, trips, and much more at seven (7) Adult Activity Centers throughout Sussex County. As a bonus, many of the events and programs at CHEER's Warren L. & Charles C. Allen, Jr. Community Center in Georgetown are at reduced rates for members. Though a membership fee is required at the centers for activities and programs, no membership is required for participation in center meal programs.
Benefits of membership include: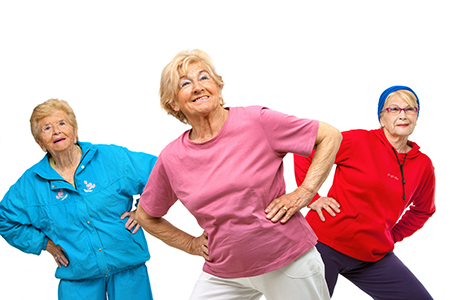 Membership at all 7 CHEER centers plus CHEER events at the Community Center
Free participation in drop-in programs (cards, bingo, arts and crafts, Bible study, etc.)
Two free annual membership dinners
Receive member discount pricing on trips and tours
Free screenings, lectures, and educational seminars
Free entertainment and games
Access to CHEER's Caregiver Resource Library and referral services
This expanded membership program comes as CHEER is extending hours at several of its locations for morning breakfast clubs and even more evening dinners. Membership is open to anyone aged 50+. Many programs are available at no cost to members, although fees are required for some events and activities.
Many CHEER Centers have modern fully equipped fitness rooms and equipment that are available for an additional monthly fee of $20. Again, this additional single fee gives you access to ALL of CHEER's fitness centers. All fees go toward the cost of operating CHEER's non-profit Adult Activity Centers.
Membership is NOT required for persons aged 60+ who just wish to participate in the daily nutrition lunch program.
What A Bargain.
Interested in Becoming a CHEER Member?
Download the PDF, fill out form, and click the submit button to email your
completed application!