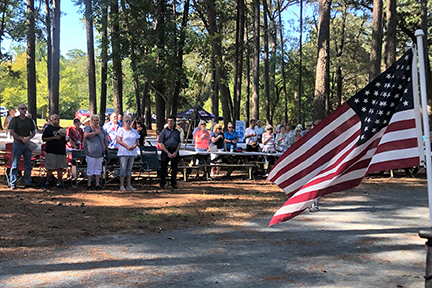 Sussex County seniors enjoy gathering at Trap Pond State Park, east of Laurel, Delaware, Friday, September 8, from 10 a.m. – 2 p.m. Here they get to say goodbye to Summer and welcome in the Fall season. The day features a traditional picnic dinner at noon. Along with music and dancing, there are vendors, raffles, games, and door prizes featured during the day. Seniors can also enjoy a day of hiking. To do so, they must make reservations with their Center.
For more information about CHEER's Trap Pond Fall Festival, contact your local CHEER Activity Center or call Robin Greene at 302-853-4199.
Need More Information or Looking to be
Contacted by a Representative?