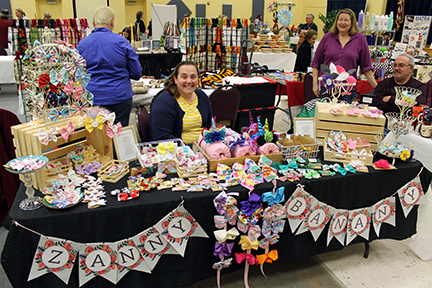 CHEER sponsors an annual Spring Craft Fair the first Saturday in March (March 4, 2023) at the CHEER Community Center at 20520 Sand Hill Road, east of Georgetown, Delaware.
The vendor fee is $35 for an 8-foot table. Additional 6-foot tables may be rented for $10. No outside tables may be brought in. Electricity, if needed, is an additional $5.
For more information or to reserve a table, contact Amy Smith at asmith@cheerde.com or call 302-853-4200.
Lunch will also be available at this year's craft show which can either be eaten-in or taken-out. On the menu are: chicken salad, $4 (5 oz.); vegetable soup, $3 (8 oz.), $5 (16 oz.); broccoli and cheddar cheese soup, $3 (8 oz.), $5 (16 oz.); cream of crab soup, $4 (8 oz.), $7 (16 oz.); and soda and water, $1 each.
Need More Information or Looking to be
Contacted by a Representative?