Access to the businesses and services in our local communities is essential to the quality of life we all enjoy. The ability to get to a grocery store, pick up a prescription, or visit a friend is an important part of daily life.
For senior citizens who may no longer wish to drive, and particularly for those living in rural areas, convenient, affordable and accessible local transportation is often the difference between being able to continue living in their own home or having to move to a location where others determine the activities of your daily life. Transportation is independence.
CHEER Transportation provides the ability to live in your own home and participate in your own community. CHEER operates a fleet of handicapped accessible buses that provide local transportation for CHEER members to local stores, banks and post offices as well as to CHEER centers throughout Sussex County. CHEER buses also routinely go to special events throughout the community.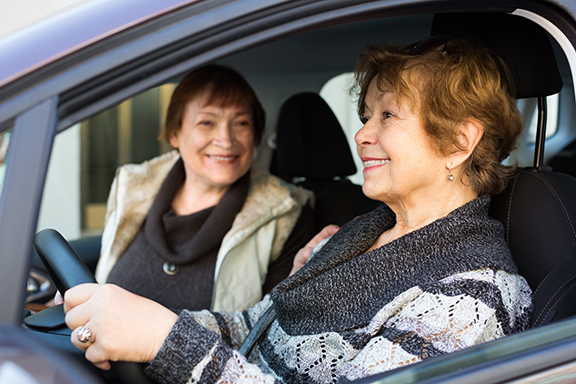 In addition, CHEER utilizes a network of dedicated volunteers who provide one-on-one transportation for CHEER members who need help getting to and from medical appointments. This service can be obtained through the Volunteer Director. For many local friends and neighbors, CHEER transportation is the link that connects Sussex County Senior Citizens with their communities.
• To quality for Medical Transport by a CHEER Volunteer, you must be a paid in full member of CHEER.
• We only drive to and from doctor's appointments.
• Rides are NOT guaranteed.
• You must be fully ambulatory with no need for assistance.
• There can be NO cognitive issues.
All CHEER facilities and buses are Handicap Accessible and all CHEER buses are driven by trained CDL drivers and can accommodate wheelchairs.