It's Time for Adventure
CHEER's Travel Club offers day trips and multi-day excursions to fun and interesting locations. Day trips are handled directly by CHEER staff, and overnight excursions to places in the United States and overseas are handled by Mike Moyer Cruise Planners.

The public is invited to join CHEER to these destinations. Discounts are offered to CHEER members, volunteers and staff. Come enjoy the world, come enjoy the fun!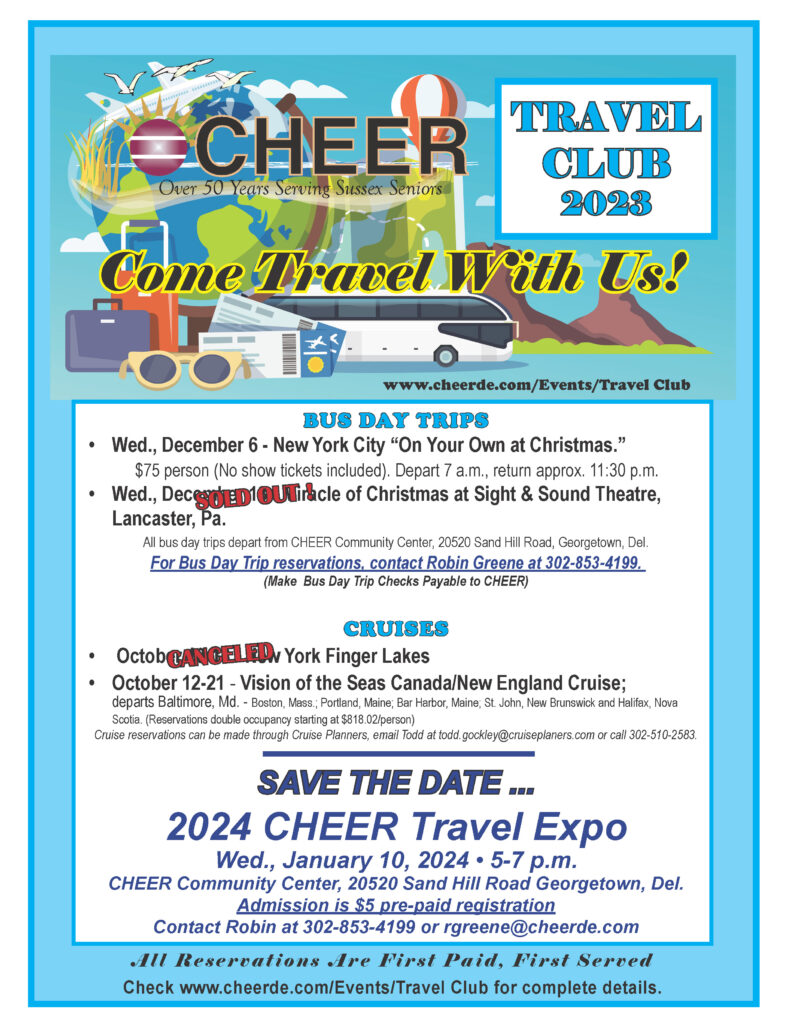 Need More Information or Looking to be
Contacted by a Representative?